Tohoku University has launched a new web platform, "Tohoku University Alumni Network," for its global community of alumni.
The website will serve as a hub for the latest university news and provide a place for alumni from across the globe to connect, network, and deepen their ties with Tohoku University and fellow alumni.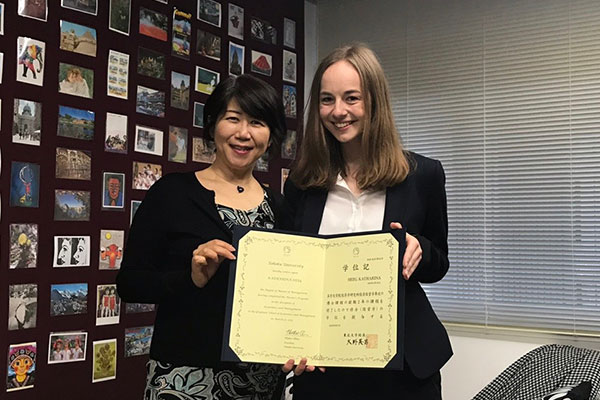 A special feature for registered members entitled Alumni Stories will showcase graduates and their career progression since leaving Tohoku University. Graduates will also share anecdotes about their time in Sendai and how their university experiences prepared them for their relevant careers.
Registration is free for Tohoku University graduates, current/former employees, and other persons associated with the university.
The registration process is straightforward. Simply click the sign up here button from the homepage and complete the registration form. After registration, you will be notified of your approval after the university has confirmed your status.
Tohoku University has alumni in over 145 countries and various alumni branches in Asia and beyond. With the alumni family ever growing, the website will provide a place for alumni to foster deeper connections with the Tohoku University community.

News in Japanese
Link:
Contact:
For Tohoku University Alumni Network:
Global Engagement Division, General Affairs and Planning Department
Email: kokusai-r

grp.tohoku.ac.jp
For Tohoku University Alumni Shuyukai (Japanese):
Tohoku University "Shuyukai" Alumni Association Office
Email: alumni

grp.tohoku.ac.jp