At the World Materials Forum (WMF) 2019, held in the French city of Nancy on June 14, Tohoku University and the University of Lorraine signed a Letter of Intent to deepen existing joint research initiatives and to expand the number of fields in which the two universities collaborate.
The WMF is an international conference on materials science conducted in the style of the World Economic Forum, and has been held every year in Nancy since 2015, attracting a large number of participants, mainly from industry, academia, and political and business circles. This year's meeting focused on "Materials Efficiency".
In addition to signing the Letter of Intent with the President of the University of Lorraine, Pierre Mutzenhardt, President Hideo Ohno gave the Scientific Keynote Speech on behalf of the academic community. Tohoku University and the University of Lorraine signed an academic exchange agreement in February 2018. Furthermore, the two universities are due to hold a joint workshop in September 2019; therefore, the signing ceremony for the Letter of Intent was held to announce the increase in academic cooperation between the parties.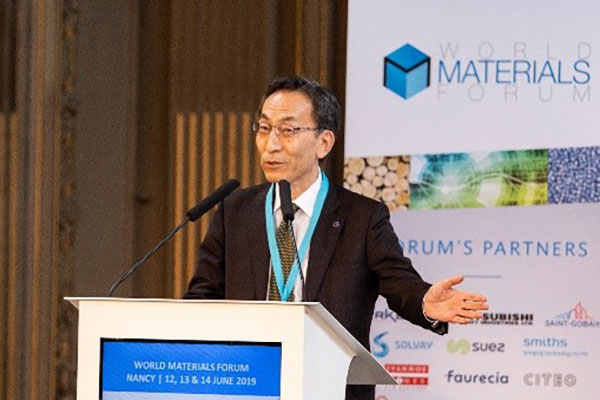 September's joint workshop will include a variety of fields. In addition to spintronics and mathematics, fields in which the two universities have enjoyed a long history of research exchanges, combustion science, aging science, and human science fields will also be featured. Similarly, a study abroad fair is also planned.
*Photographs courtesy of the World Materials Forum 2019

News in Japanese
Contact:
Tohoku University International Exchange Division
Tel: +81 22 217-5578
Email: kokusai-k

grp.tohoku.ac.jp