Tohoku University recently hosted representatives from the Norwegian University of Science and Technology (NTNU), reaffirming its commitment to working and collaborating with the world's finest academic institutions.
The two-day visit began early on April 27 at Katahira Campus. Executive Vice President Toshiya Ueki received the group, which included 16 members from NTNU led by Pro-Rector for Research Kari Melby, and officials from the Royal Norwegian Embassy in Tokyo.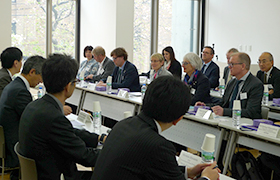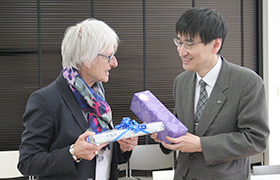 A lively discussion ensued about the importance of international exchange among students and researchers in numerous disciplines, and both sides expressed a mutual interest in implementing a University Level Agreement to facilitate more collaborative programmes.
For now, Tohoku University has entered into two Department Level Agreements with NTNU's Faculty of Medical and Health Sciences, headed by Dean Björn Gustafsson. The first agreement, signed on April 27, is with Tohoku University's Graduate School of Medicine, represented by Dean Kazuhiko Igarashi. The other, signed the following day by Dean Atsushi Higashitani, is with the Graduate School of Life Sciences. The agreements represent the first steps in further cooperation between the two universities in the near future.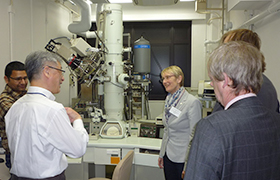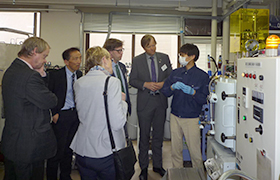 As part of their visit, the group from NTNU toured various labs for a closer look at the research currently being done at Tohoku University. Among the areas they were interested in were medicine, materials science, information science and gender studies.
Located in the city of Trondheim, NTNU is Norway's leading public university for science and technology. It has played a significant role in advancing the country's technology and industry, especially in areas such as hydroelectricity and non-ferrous metals.
It currently has some 40,000 students across nine faculties and 56 departments. NTNU has also produced four Nobel Prize winners.


News in Japanese
Contact:
International Exchange Division
Tel: +81 22 217-4844