Ten years ago, the Google Lunar XPRIZE challenge was issued - a competition offering 30 million US dollars in prizes to the first privately funded team to land a rover on the Moon that can travel more than 500 meters and transmit high definition images back to Earth.
The challenge, which ends in March 2018, initially attracted 34 teams from all over the world, inspiring engineers, entrepreneurs and innovators to take big steps towards robotic space exploration.
Now only five teams remain - SpaceIL (Israel), Moon Express (US), Synergy Moon (International), TeamIndus (India) and HAKUTO (Japan).
Over the next few months, Tohoku University's International PR team will follow Professor Kazuya Yoshida and the members of HAKUTO, as they prepare for the final push to be the first to meet the rabbit on the Moon.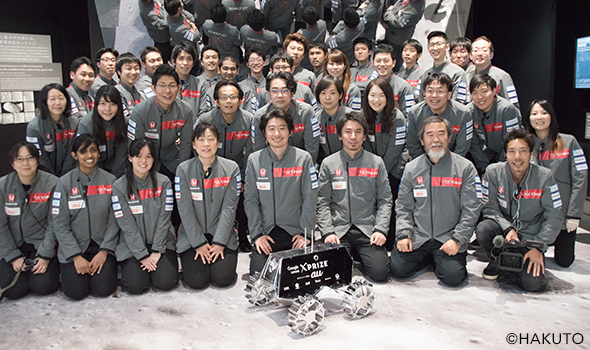 Team HAKUTO, the only Japanese competitor, comprises ispace, inc. (a Tokyo-based startup that is developing a lunar resouce business), Tohoku University and pro bono members.
HAKUTO's rover technology is based on more than a decade of R&D work by Professor Kazuya Yoshida's laboratory at Tohoku University's Department of Aerospace Engineering. In 2015, HAKUTO won the prestigious Milestone Prize, worth half a million US dollars, for the development of the rover's mobility technology.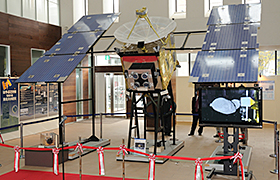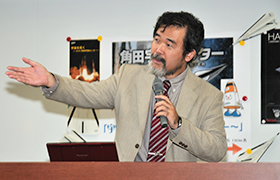 Yoshida is no stranger to great space achievements - his Space Robotics lab has contributed to numerous Japanese space missions over the years, including the asteroid probe Hayabusa, which successfully brought soil samples from the asteroid Itokawa back to the Earth in 2010.
But while HAKUTO has been fairly steady in its progress through the Google Lunar XPRIZE competition, it differs from the other four teams in one very significant area - it doesn't have a landing vehicle.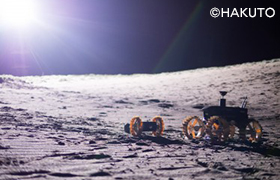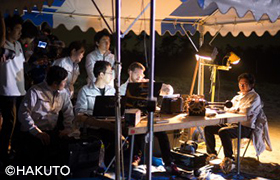 "Transport to the Moon and landing on the Moon requires special technology," says Yoshida. "Team HAKUTO hasn't been working on lander technology so from the very beginning, we knew that we would have to establish a partnership with an active team which has a good capability to reach the surface of the Moon."
At the end of 2016, HAKUTO signed a rideshare agreement with TeamIndus. HAKUTO's rover will be carried to the Moon on board TeamIndus' lander, which will be launched by the Indian Space Research Organisation (ISRO)'s Polar Satellite Launch Vehicle (PSLV).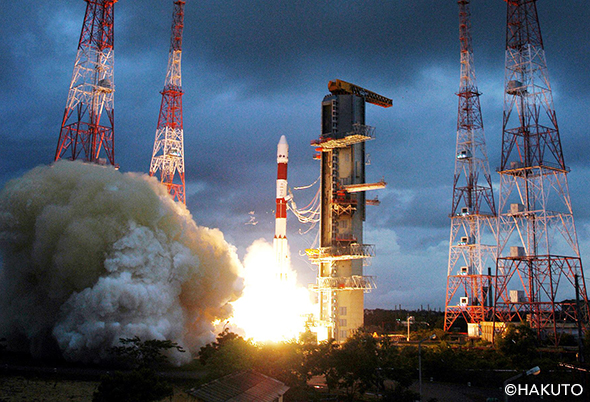 "It's a good business partnership," explains Yoshida. "We're sharing the cost to hitch a ride on TeamIndus' lander and use their contract with the rocket. But of course, once we reach the surface of the Moon, it will be a flat out race that both teams will hope to win."
HAKUTO's launch with TeamIndus is scheduled to take place on December 28 - its earliest launch opportunity - from Satish Dhawan Space Centre in Sriharikota, India.
Contact:
Professor Kazuya Yoshida
Department of Aerospace Engineering
Tohoku University Graduate School of Engineering
Email: yoshida@astro.mech.tohoku.ac.jp