Orientation for new international students was held on September 30 at the Multidisciplinary Research Building on Kawauchi Campus. About 500 students attended the event that was held in English and Japanese. They included undergraduate and graduate students on both degree-seeking and exchange programmes starting this autumn.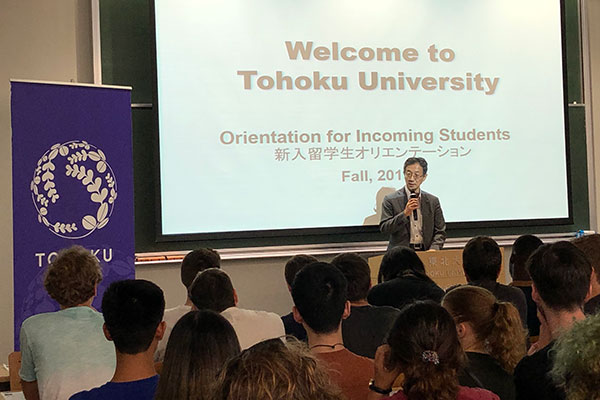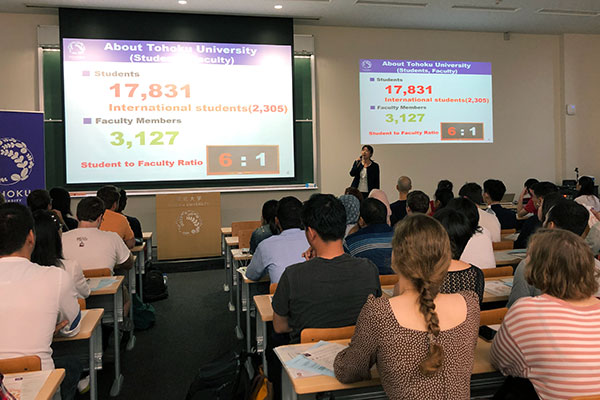 Participants heard useful information about university facilities, club activities, student support services and various English language resources, such as this website and the university's official social media platforms.
Official English Socal Media :
Instagram / Facebook / Twitter / LinkedIn / YouTube
Students were also told about the Center for Counseling and Disability Services and reminded of the importance of healthcare and mental health awareness.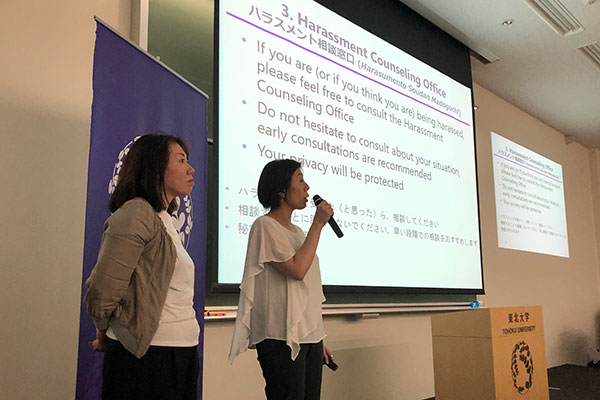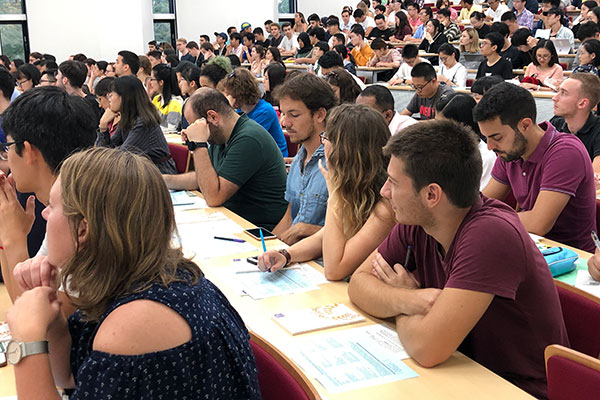 Members of the Miyagi prefectural police warned students of the dangers of drugs and alcohol, and urged them to be alert to general scams and crime around the city.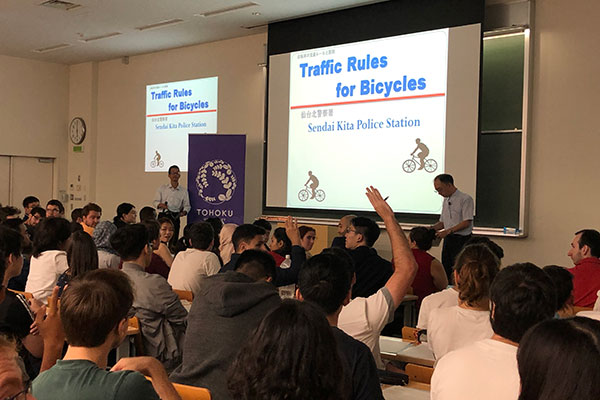 And a representative from Sendai Kita Police Station was also on hand to talk about road safety, focusing on traffic rules for cyclists, since many students use bicycles to get around.
Following the lectures, the new students visited booths set up by campus and community organisations.
They included:
Tohoku University Foreign Students Association (TUFSA)
Tohoku University Volunteer Support Center (SCRUM)
Tohoku University STEM Student Network (TUSTEM)
Tohoku University Muslim Cultural Association (TUMCA)
Persatuan Pelajar Indonesai Sendai (PPIS)
Group Mori
@Home
Tohoku University Library
Tohoku University Co-op
Sendai Tourism, Convention and International Association (SenTIA)
Miyagi International Association (MIA)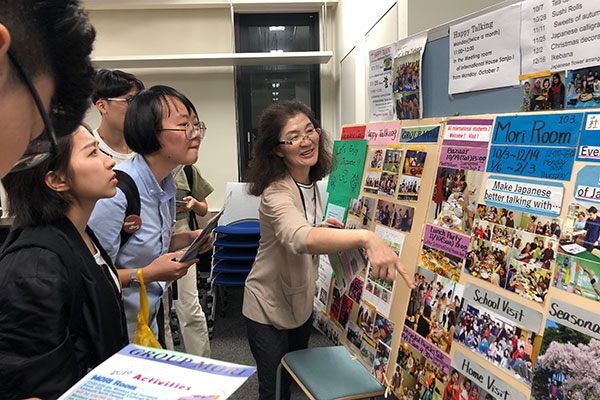 The groups reflect Tohoku University and Sendai's strong cultural diversity, and students are encouraged to get involved in positive community activities as a way to make new friends and experience the local way of life.

News in Japanese
Contact:
International Support Office
Tohoku University Student Exchange Division
Tel: +81 22 795-3247
Email: supportoffice

grp.tohoku.ac.jp