For two days in June, newly enrolled undergraduates were given a first-hand look at some of the student clubs and extracurricular activities available at Tohoku University.
Spring Festival, which was held at Kawauchi Kita Campus, gave some 60 student groups the opportunity to showcase their activities, and recruit new members. More than 100 new students were among the 400 people who participated.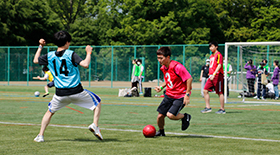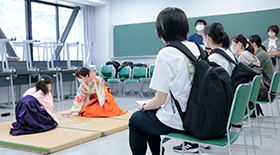 The weekend was divided into Sports Day (June 5) and Culture Day (June 6). Each day featured information booths, performances, demonstrations, games and contests. With all measures to prevent coronavirus infection in place, new students were encouraged to try the cultural activities or join in a sporting contest.
Many student clubs and circles had been temporarily suspended this past year due to the COVID-19 pandemic. But with the situation in Miyagi prefecture slowly improving, the university hopes that more student activities will be able to resume safely, and that new undergraduates would be able to meet friends with similar interests and better enjoy their student life.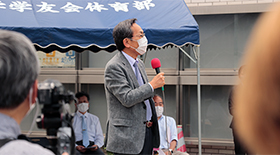 University President Hideo Ohno attended both days of activities, and noted how lively and enthusiastic everyone was. On Sports Day, he spoke about the Seven Universities Athletic Meet, a long standing annual tournament in which the former imperial universities compete in a series of sporting events. Tohoku University has won 15 championships, and President Ohno encouraged the new students to help carry on the proud tradition.
On Culture Day, he spoke of the university's rich history of community outreach and volunteerism, as well as the great talent that can be found in the clubs devoted to music, art, writing and other forms of performance and expression.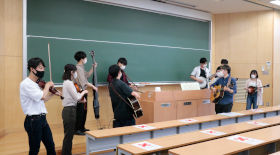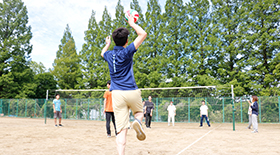 Spring Festival was organized by student group Ryuz with support from "Jyonin Iinkai," the committee members of the university's student clubs. "I'm really glad that we did it," said Tomoaki Koya, a member of Ryuz. "I also believe that this event was successful because so many people supported it. We were happy to see so many new students having a good time."

News in Japanese
Contact:
Activity Support Section
Tohoku University Education and Student Support Department
Tel: 022-795-398