On October 10 and 11, Executive Vice President Toshiya Ueki attended the 5th Japan-Indonesia Rectors' Conference.
Hiroshima University hosted this year's conference in Hiroshima with representatives from 69 Japanese and Indonesian Universities attending. Participants were separated into three groups and discussed the theme "Collaboration in Research and Education for Sustainable Peace Society."
Tohoku University participated in the group examining "Research Collaboration on Sustainable Development," and Professor Fumihiko Imamura, Director of the International Research Institute of Disaster Science, gave a presentation on the institute's efforts in Indonesia.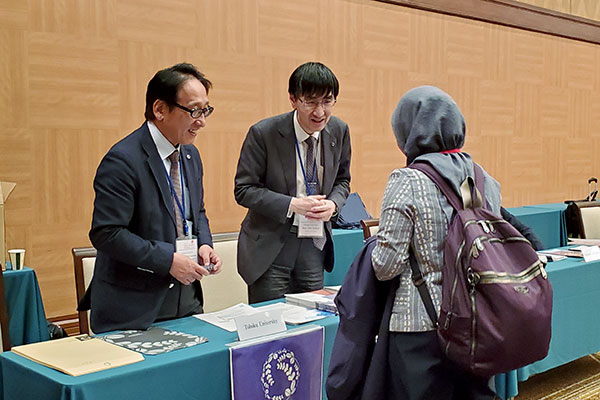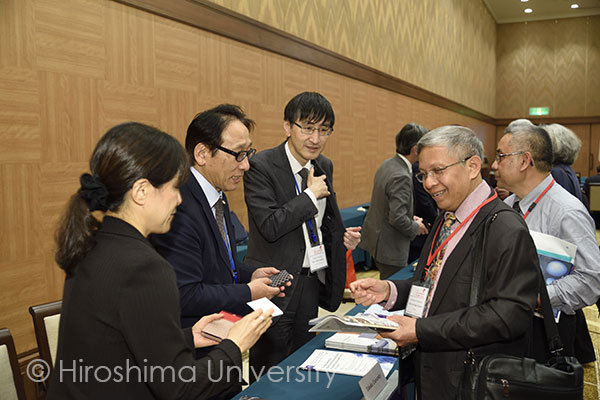 At the inter-university meeting sessions held after the subcommittee, 15 representatives from 11 Indonesian universities visited the Tohoku University booth, eager to learn more about the university.
The Japan-Indonesia Rector's Conference came about after a Vice Rectors' Meeting was held as part of a study abroad information session in Indonesia in May 2011. In 2012, Nagoya University hosted the first Rector's Conference. Since then, Japan and Indonesia have the conference taken turns to host.


News in Japanese
Contact:
Tohoku University Global Engagement Division
Tel: +81 22 217-4844
Email: kokusai-r

grp.tohoku.ac.jp