Discovery. Invention. Innovation. The world has been questioning how to encourage these -- successfully and internationally, in academia and industry. Professor Tetsuo Endoh from the Center for Innovative Integrated Electronics Systems (CIES) at Tohoku University, has devoted himself to finding the answers to that question.
A critic or an innovator?
It is often said that there is a big gap between research and its actual application in society. Only in rare cases - as few as 1 in 100,000 - do products become successful sellers. Endoh says there needs to be a transition from research being academically interesting to being technically applicable in society. He himself, has done everything from experimenting in the laboratory as a scientist, to marketing products as a business person.
Notably, Endoh has a history of inventing strong products. He helped create NAND flash memory, three-dimensional NAND, and three-dimensional DRAM. He joined the Toshiba Corporation in 1987, and was involved in the pioneering of NAND memory research and contributed to its mass production. The large capacity storage technology is widely used in USB drives, SD card and SSD.
Endoh started researching vertical-MOSFET for replacing traditional planer MOSFETs at a time when this type of research was regarded as whimsical. He unveiled 3D-NAND memory technology with vertical MOSFET at an International Electron Device Meeting in 2001. Ten years later, companies such as Samsung started producing 3D NAND technology for the market.
Success has required time and patience. "When things do not go well, people tend to be critics, and are pessimistic about the outcome," says Endoh. "But what we really have to think about is what needs to be done to help us reach our goal."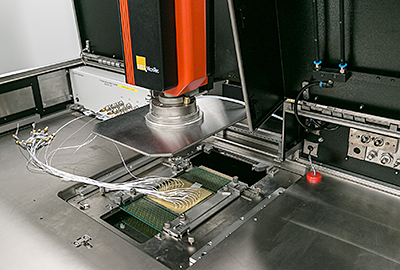 Clearing all hurdles for innovation
Usually, when people think about how scientists make a new discovery, they imagine it all happening at once. But Professor Endoh says it's a gradual process. "To explain how a breakthrough is made in electronics technology field, I compare it to the hurdles at an athletic meet. Similar to hurdlers in a race, we clear hurdles one by one. Although it does take time, this is how innovative technology is eventually produced."
Integrated ideas for integrated circuits
"A network of people is invaluable" Endoh says, "Good collaboration is a must. Materials, processes, devices, circuits, and system technology...everything needs to come together to work smoothly, so everyone's knowledge should be well integrated to enable the best possible Research & Development."
Endoh often recalls that, only four years ago, he was walking in the mud after the Great East Japan Earthquake. Many buildings and research facilities, including the Endoh Laboratory, were severely damaged. Support came from various avenues, enabling the laboratory to recover quickly and the research to continue.
Since the center's establishment in 2012, they have been developing innovative integrated electronic systems with energy-saving technologies, to contribute to creating cleaner and greener societies.
Acknowledgments from Professor Endo

I wish to thank various people for their contribution in supporting the establishment of the Center for Innovative Integrated Electronics Systems (CIES). Special thanks should be given to President Higashi from Tokyo Electron for the donation of a R&D building and a world class clean room. I would like to express my gratitude to Mayor Okuyama of Sendai City and Governor Murai of Miyagi Prefecture. My grateful thanks are also extended to numerous companies, and researchers from other universities and institutes for their support in our time of need.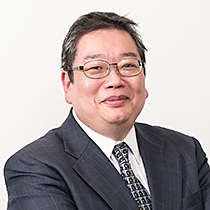 Professor Tetsuo Endoh
Director of Center for Innovative Integrated Electronic Systems (CIES)
Deputy Director of Center for Spintronics Integrated Systems (CSIS)
Professor of Graduate School of Engineering, Department of Electrical Engineering of Tohoku University
Awards
6th JSAP Fellow, 2012 SSDM Paper Award, International Collaboration Fellow of Sendai city, 31st JSAP JJAP Paper Award 2009, LSI IP Design Award 2001